---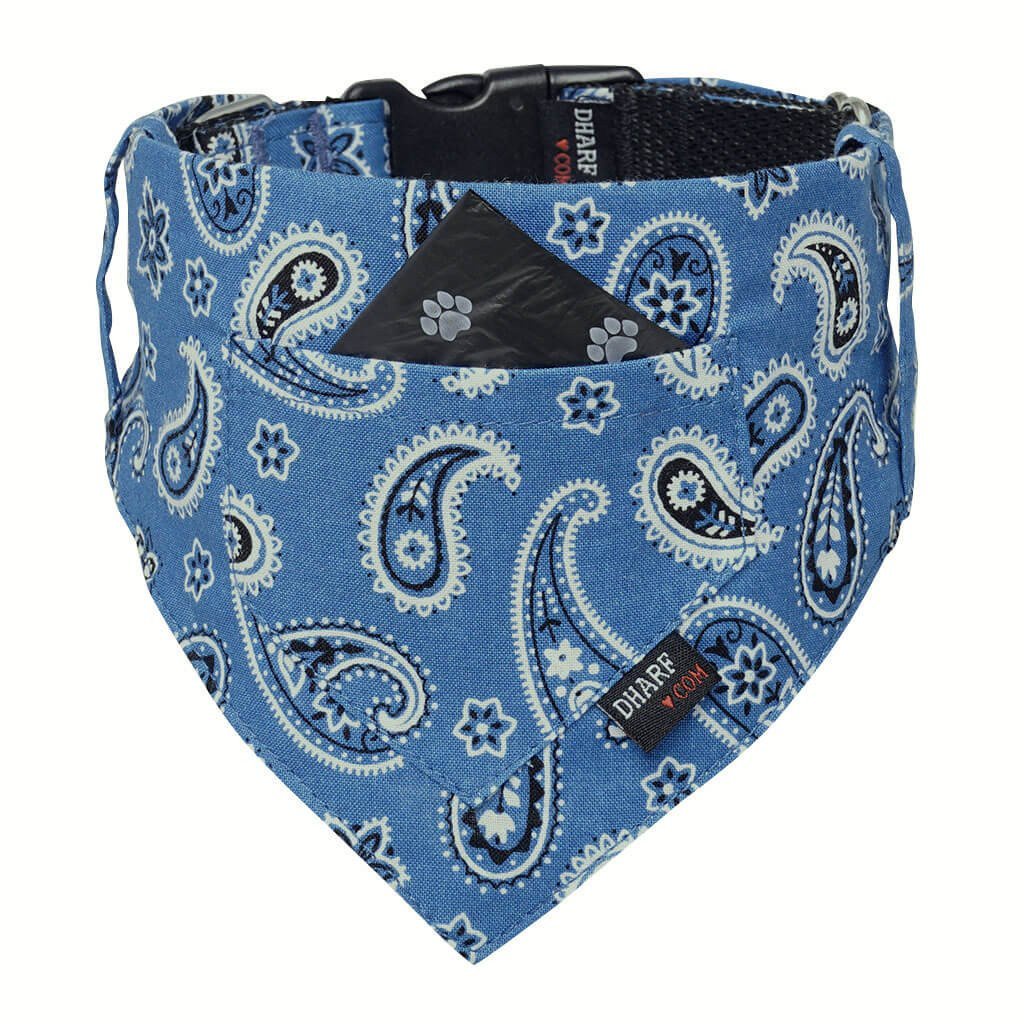 Blue Paisley Bandana Collar
---
Classic BLUE PAISLEY Dog Bandana  comes with a pocket option in the front of the Bandana which holds a Waste bag for your dog's walk time.  The hip style of BLUE PAISLEY has been taken to a whole new level of functionality with the Pocket Bandana.   The collar can be worn alone or with the bandana attachment, which slides on to the collar.
XS - Length: 8-11" - width 5/8"
S - Length  10-14.5" Width 3/4"
M - Length 13-19" Width 1"
L - Length 15-25" Width 1"
All Cotton and Machine washable